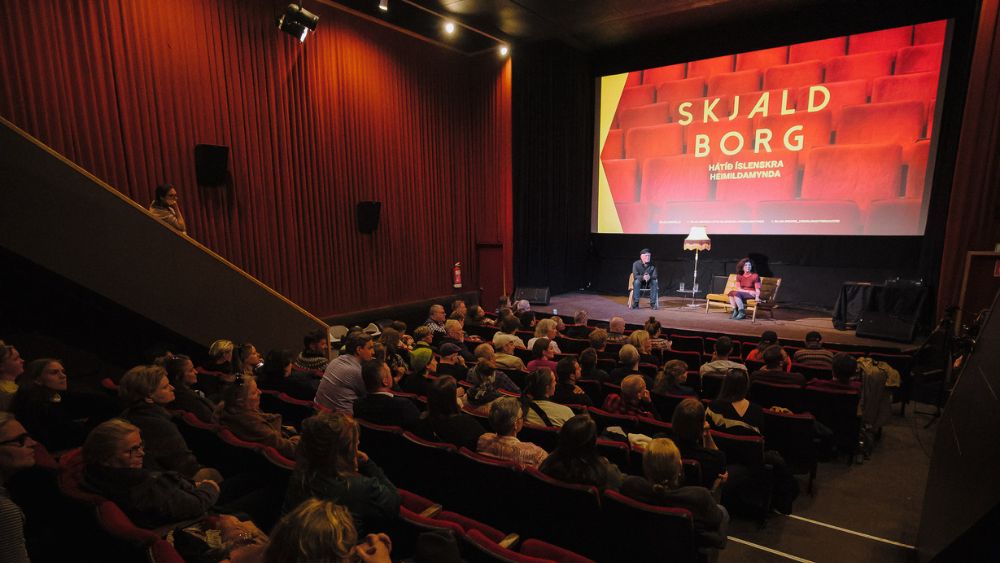 SKJALDBORG – ICELANDIC DOCUMENTARY FILM FESTIVAL TAKES PLACE IN PATREKSFJÖRÐUR THIS WEEKEND
Skjaldborg – Icelandic Documentary Film Festival takes place annually during the Whitsun weekend, the 26th–29th of May.
Seventeen documentaries will premiere at this year's Skjaldborg Festival. Skjaldborg offers a packed program outside the cinema with dinners, parties and general fun and games unique to the festival from morning to evening. The screenings are free but the festival pass gives access to all the festivities; all events, two dinners, Saturdaynight party, the closing party as well as access to the camping ground and the pool with its fabulous view over the fjord all weekend.
Founded in 2007, the festival is the only specialised platform for the premiere of Icelandic documentaries and it is fair to say that Skjaldborg cinema and, hence, Patreksfjordur have become the home of the Icelandic documentary scene. The surrounding environment, the festival guests and the local inhabitants have joined in creating a unique intimate setting and ambiance which characterizes the reputation of the festival. Experienced documentary filmmakers, newcomers to the scene, documentary buffs and the general audience members all contribute to a vibrant and creative discourse that enhances the development of the Icelandic documentary scene and its mediation platforms.
In addition to the Icelandic documentary premiers the program explores international documentary filmmaking and serves as an important discourse for works in progress. This year's guest of honour is the celebrated Corinne van Egeraat and Petr Dom, documentary filmmakers and producers at ZINDOC. Their work focuses on human rights as demonstrated in the award winning Myanmar Diaries from 2022. Three of their films will be screened at the festival.
Full program and other informations on their webpage here: 
www.skjaldborg.is