With support from the Icelandic Film Centre, a presentation will take place during Stockfish Industry days, showcasing works from the latest Icelandic film and TV productions.
This event will be live-streamed and recorded from the Nordic House in Reykjavík to reach professionals that can not join us in person. Projects within the WIP aim to implement their distribution and promotional potential.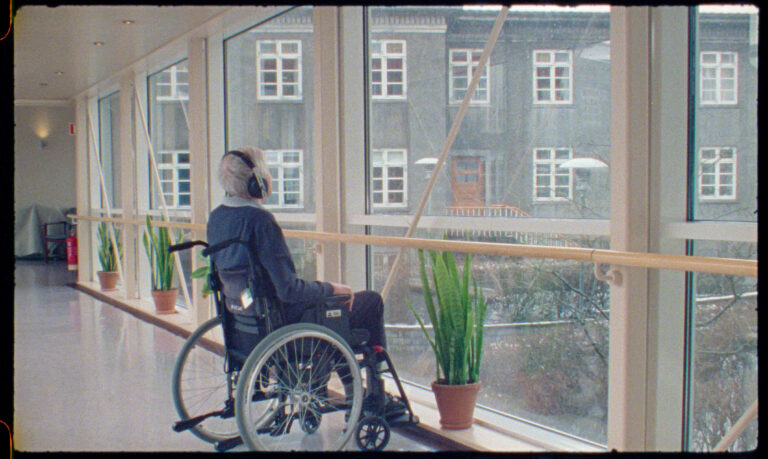 the ground beneath our feet
Director: Yrsa Roca Fannberg
Producer: Hanna Björk Valsdóttir
Original title: Jörðin undir fótum okkar
Country: Iceland, Poland
About
Show me the beauty and the grief of the old people at Grund! From the Earth, we come and to Her, we shall return.
There are lights in the window both night and day in this grand old building in the western quarter of Reykjavík. Grund (transl. ground) is the oldest still operating nursing home in Iceland. The Ground Beneath Our Feet shows the hidden world of everyday rituals of our elderly in what is their last home, but also an institution. We have become detached from the daily routines of the elderly, partly because we do not live in three-generation households anymore. There is nowhere to go after Grund, but the ground herself. But life prevails as long as it can.
Director
Producer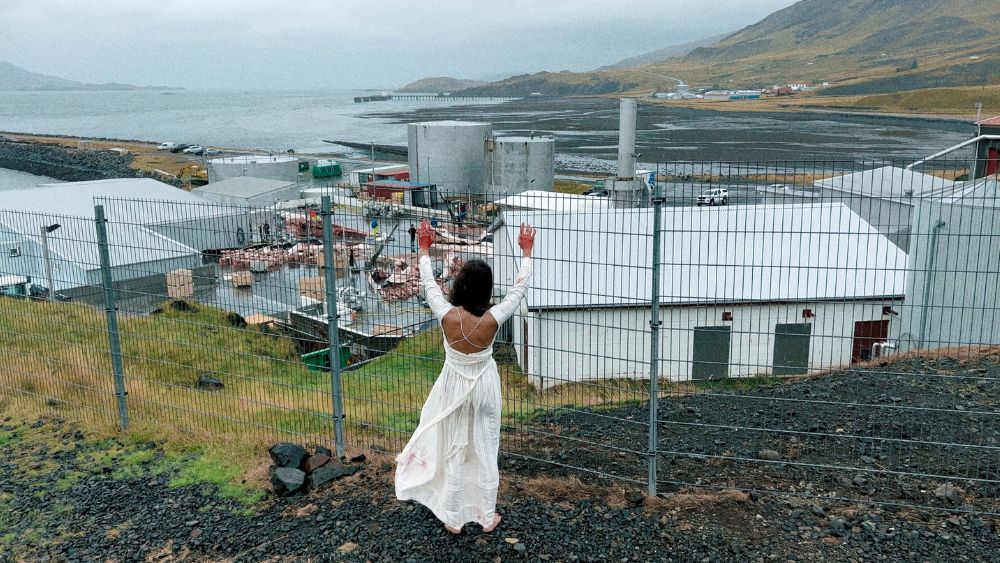 THE LAST WHALING STATION
Director: Micah Garen & Anahita
Producer: Micah Garen
Original title:
Country: Iceland, United States, Iran
About
Director / Producer
About
The Last Whaling Station is a film about whaling in Iceland, and the last land-based whaling station in the world run by one man, Kristján Loftsson. Against strong public criticism, he continues to hunt fin whales, the second largest mammal on the planet and one critical to the survival of all species.
The Last Whaling Station is a feature-length documentary film that follows the journey of Iranian artist and activist, Anahita Babaei, as she tries to stop commercial whaling in Iceland. With her creative partner and co-director, Micah Garen, they work not only to document the killing of fin whales but also to devise a plan to stop it. Fin whales are the second largest animal on the planet, and one critical to our survival. Fin whales are a keystone species, fertilizing the oceans and sequestering 33 tons of carbon in their lifetimes.
They are also endangered. Most whales killed are female, and many are pregnant, a poignant fact that connects with another passion of Anahita's – the struggle for Women, Life, and Freedom in Iran.
Director / Producer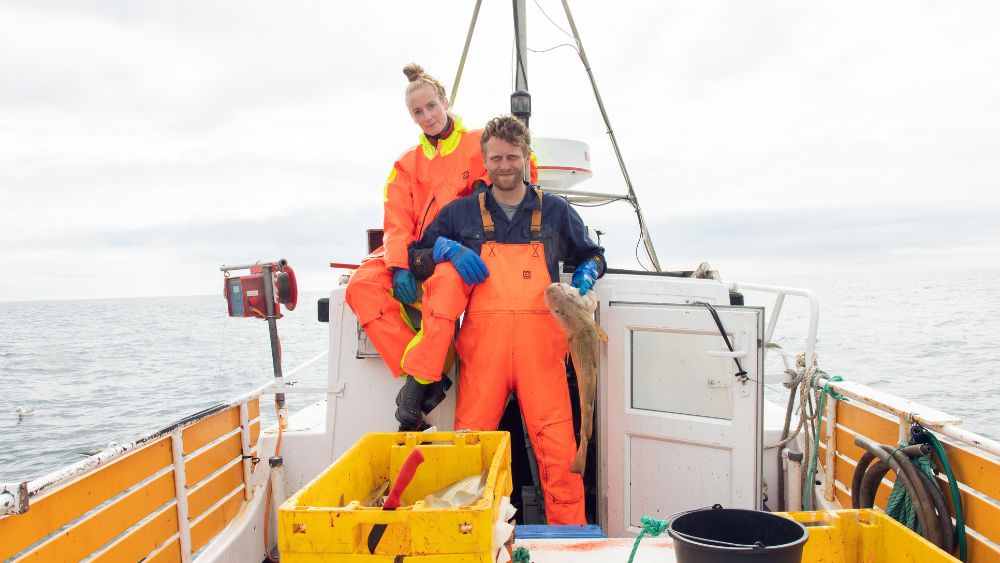 skuld – for the love of cod
Director: Rut Sigurðardóttir
Producer: Rut Sigurðardóttir
Original title: 
Country: Iceland
About
Director / Producer
About
A young couple risks their financial situation and relationship when they start working as independent fishermen, catching cod by the coast of Iceland, on their small fishing boat, Skuld.
Kristján and Rut, risk their financial situation and relationship when they start working as independent fishermen, catching cod off the coast of Iceland, on their small fishing boat, Skuld. They're armed with a line and a hook, just like the first Icelandic settlers.
During the hunt, Kristján strives to teach Rut, a beginner in the field, everything he knows. They don't always agree, neither of life nor cod… but these two terms seem to become the same in their world.
We follow the small fishing boat Skuld and its crew of two throughout the fishing season.
Their adventure is coloured by the lively fishermen at the harbour, their experience and their views. It is expected that not everything will go smoothly and it is not at all certain whether all this hard labour will pay off.
Director / Producer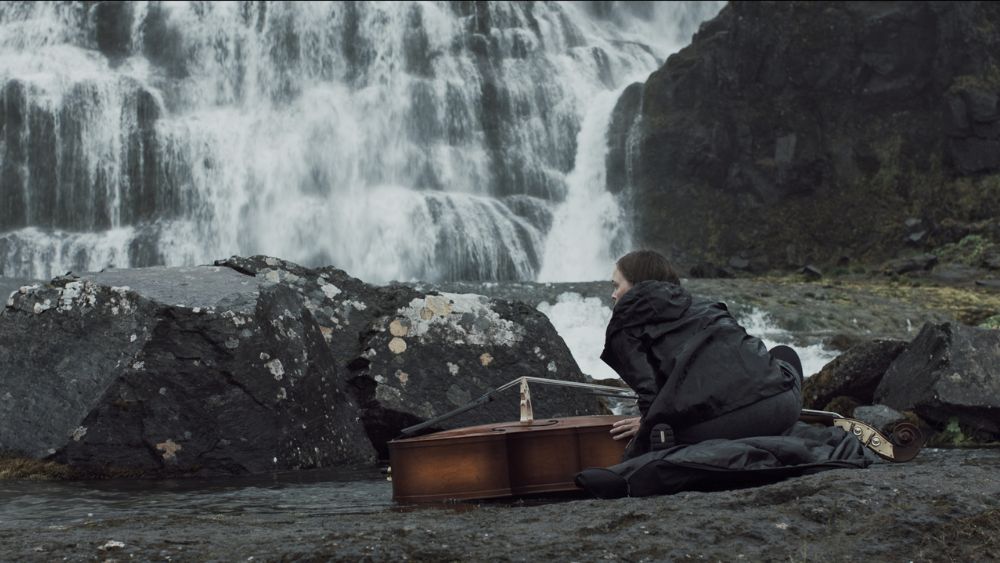 flowers to the bone
Director: Kristín Björk Kristjánsdóttir
Producer: Heather Millard
Original title: Blóm Inn Við Beinið
Country: Iceland
About
Flowers To The Bone takes a dreamlike/magic real look at creativity and all its fantastical ways to walk a person back home to their heart.
Ísold throws her contrabass into a waterfall. The bass is fished from the sea below and ceremoniously buried in the family plot in Unaðsdalur, a remote valley in the West fjords of Iceland to where she has returned after living abroad for 10 years. To her loved ones, in the inspiration sanctuary / lovingly crafted seaside Coffee Cabin hosted by Ylur -a rockstar in secret, Ísold reveals her intention behind this strange ritual. A grand gesture signifying the end of a way of life that had spiraled out of control with her work as a film composer at the centre, and loved ones either lost or mildly forgotten in a relentless haze of projects that were not all a matter of life and death, even though they were treated as such.
In reconnecting with her place of birth, family, friends and nature, Ísold finds a new way of moving through life where there is space for love and music anew in a much simpler space of integrity.
The film is made in memory of all the great artists that worked too much and died, in the hopes that more compassion for tending to a healthy creative spark becomes standard procedure.
Director
Producer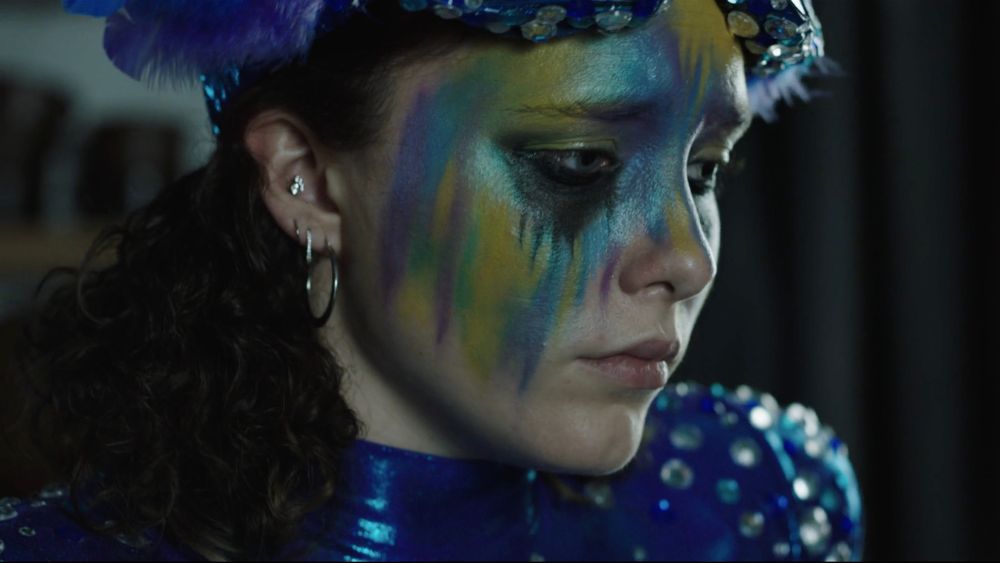 natatorium
Director: Helena Stefánsdóttir
Producer: Sunna Guðnadóttir
Original title: 
Country: Iceland
About
A young girl stays with her grandparents in the city while she auditions for an art performance group. When the family, who have not met for a long time, gather to celebrate her acceptance into the group, an ugly family secret emerges and the evening ends with a tragedy that nobody could have foreseen.
Director
Producer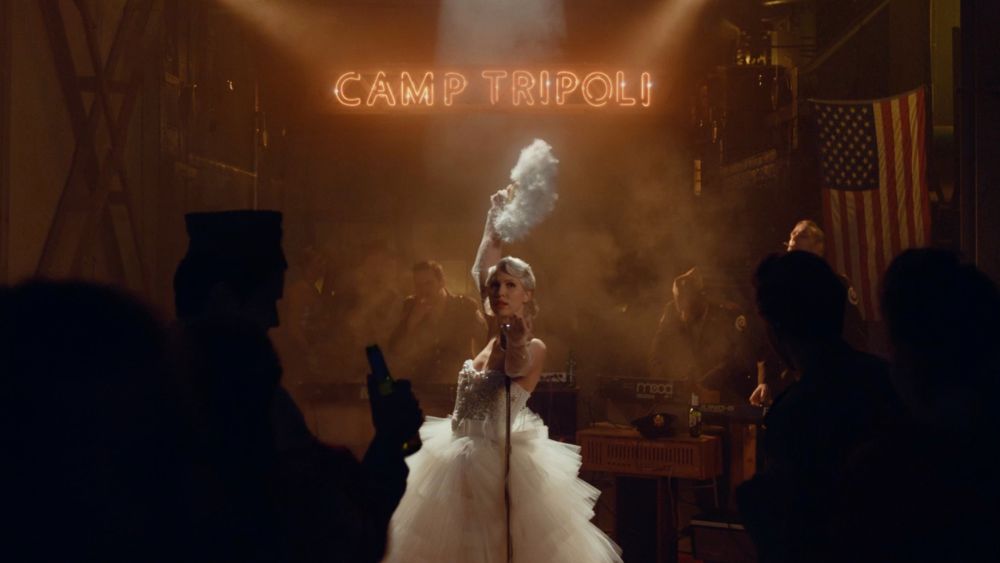 camp tripoli – not a love story
Director: Siggi Kjartan
Producer: Thelma Torfadóttir
Original title: 
Country: Iceland
About
Rós's sister is one of the several women abducted in the brutal reality of Occupied Iceland during World War II. She heads down a dark path trying to discover the truth behind the disappearances.
Both older sisters of Rós have been disappeared by the Youth Surveillance Unit, a fascist police branch, for having had supposed relations with US soldiers stationed in Iceland. Although always having been opposed to the stigmatized military dances, Rós has an insatiable need to discover where they've taken her sisters. She gets no aid from her parents or the Youth Surveillance Unit and ends up seeking the help of a young Marine in navigating a slippery path of awful truths of the World War II Iceland Occupation.
Director
Producer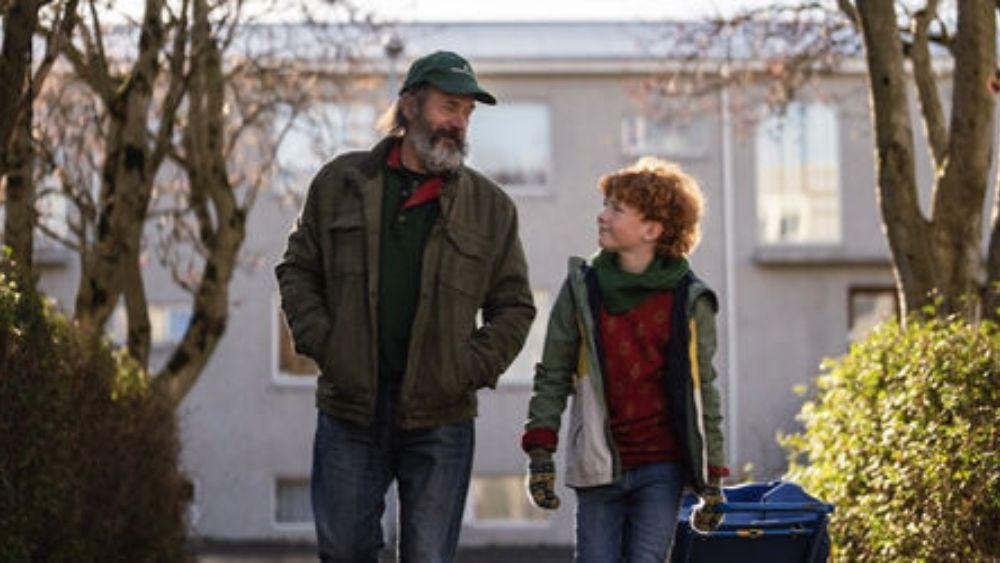 solitude
Director: Ninna Pálmadóttir
Producer: Hlín Jóhannesdóttir
Original title: Einvera
Country: Iceland, Slovakia
About
Gunnar is forced by the state to sell his country home. He leaves without looking back, abandoning his horses to relocate to the capital. He soon meets 10-year-old Ari and their friendship proves to be transformative for them both.
Gunnar (60) lives a solitary life in the Icelandic countryside. The state decides to seize his land for a power plant, paying him a substantial amount for the land. Gunnar has no option, gives his horses to the neighbour and drives to the capital without looking back. He moves to a quiet suburb, keeping to himself until the paper delivery boy, Ari, who is also new to the neighbourhood decides to befriend him.
They share common interests such as chess, curiosity for the news and philosophising. Ari's parents recently divorced and he lives with his mother across the street. Ari's mother welcomes Gunnar to take care of her son from time to time, especially since Ari's father is hard to be seen. An incident then complicates things dramatically. Ari's father becomes involved and Gunnar realises this is out of his hands.
Bewildered by this he drives back to his old home, only to see that life travels in periods and this one was behind him. He returns, to find peace in his new life.
Director
Producer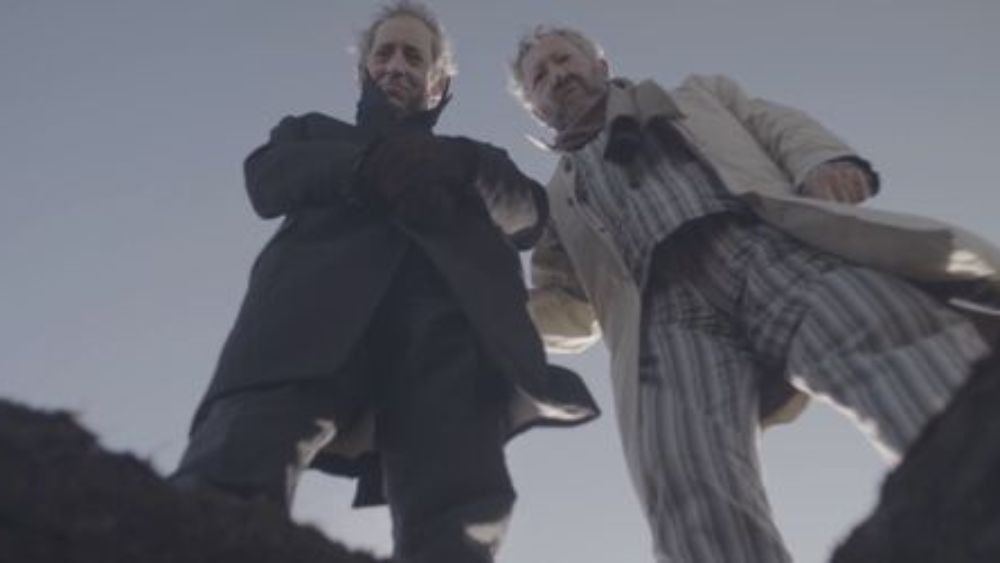 loss
Director: Ari Alexander Ergis Magnússon
Producer: Friðrik Þór Friðriksson
Original title: Missir
Country: Iceland, Norway, Belgium
About
An old man comes home with the ashes of his dead wife in an urn. As he waits for the kettle to boil, the relentless hissing of boiling water brings to mind memories. There is nothing ahead for the old man, only a lack of purpose, a sense of loss and loneliness. He embarks on a journey.
Director
Producer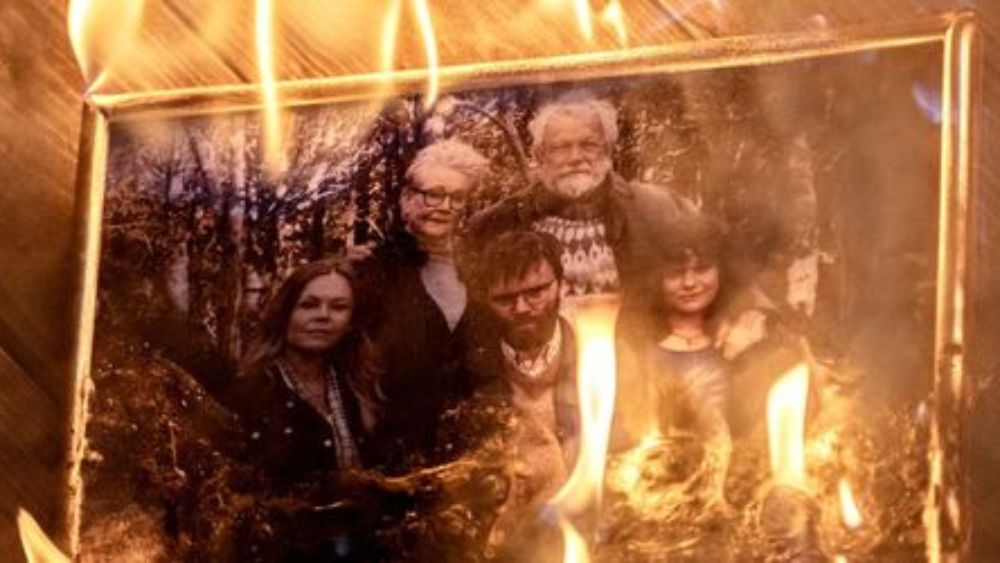 descendants
Director: Tinna Hrafnsdóttir
Producer: Guðný Guðjónsdóttir, Kidda Rokk & Tinna Hrafnsdóttir
Original title: Heima er best
Country: Iceland, Belgium
About
After the banking crisis, the travel industry became a desirable goldmine in Iceland. When three very different, middle-aged siblings inherit the successful whale-watching company and the beautiful summerhouse their parents built, things become extremely difficult. To take joint decisions about a legacy to which they all feel entitled to, creates complex circumstances, and when they start to manipulate what they are to share, old wounds open up with dire consequences.
Director
Producer
as long as we live
Director: Katrín Björgvinsdóttir
Producer: Arnbjörg Hafliðadóttir
Original title: Svo lengi sem við lifum
Country: Iceland
About
Beta, a once-promising musician finds herself in a stale marriage, struggling to be the mother she wants to be. When her new au-pair, a young boy, introduces these little "flirting assignments", Beta is forced to take risks and re-enter the world.
As Long As We Live is the every-mans love story. Good people doing their best but have found themselves in a dark hole after 8 years of marriage.
Beta is a powerful, creative soul with a very vivid imagination. She's dug herself into a hole in her marriage always trying to fit in the box she thinks social norms require of her. She goes to great lengths not to repeat her parents' mistakes, who had a nasty divorce 20 years ago and still suffer the consequences. Beta puts a beastly pressure on herself to be the generation who does better than their predecessors and not "fail" at this marriage thing as her parents did.
Director
Producer