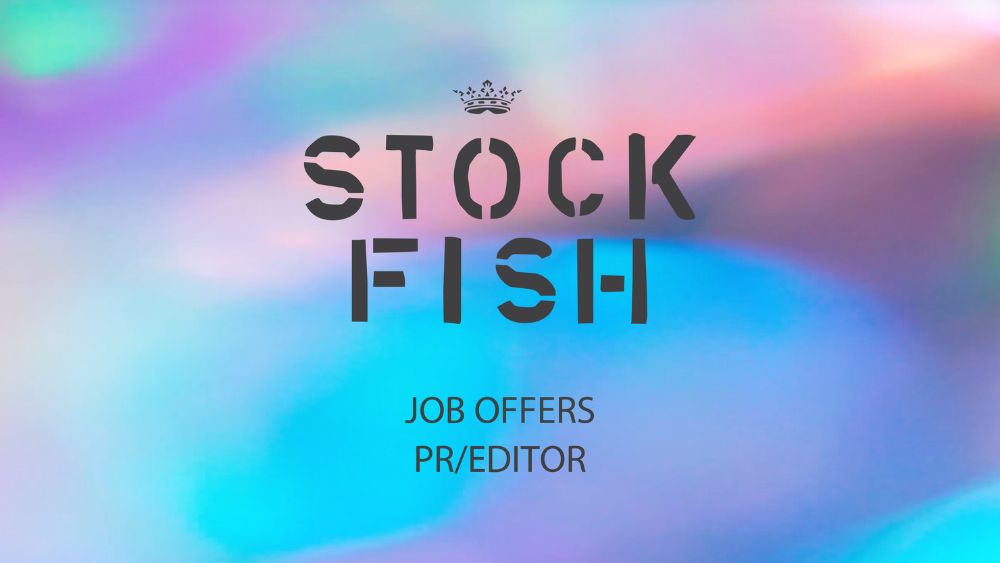 JOB OFFERS – PR/EDITOR
🎬 Join the Magic Behind the Frames! PR Editor Wanted for Stockfish FIF 2024 🎥
Are you passionate about storytelling? Do you have a knack for turning words into cinematic enchantment? If so, we've got the perfect spotlight for you!
Stockfish FIF is seeking a dynamic PR Editor to weave the narrative of our upcoming festival into a tapestry of excitement and anticipation.
The Role: PR Editor Extraordinaire 🌟
As our PR Editor, you'll be the wizard behind the scenes, transforming raw content into captivating narratives. Your magic wand (or keyboard) will bring our festival to life through press releases, articles, and social media wizardry. You'll collaborate with filmmakers, influencers, and our stellar PR team to ensure that our festival shines brighter than ever before.

What You'll Do:
Craft compelling press releases and newsletters that leave journalists eager for more.
Edit and polish content with a keen eye for detail and a sprinkle of creative flair.
Work closely with the managing director and marketing team to align messaging and maintain a consistent brand voice.
Engage with media partners, influencers, and festival attendees through various channels.
Contribute your creative spark to marketing materials, ensuring they capture the essence of our cinematic celebration.

What You Bring:
Proven experience in PR editing, preferably in the film or entertainment industry both in Icelandic and English.
Exceptional writing and editing skills that can turn a simple story into a cinematic masterpiece.
A passion for film and storytelling, with a finger on the pulse of industry trends.
Strong organizational skills to handle multiple projects and deadlines with ease.
Creativity that goes beyond conventional boundaries, turning ordinary into extraordinary.
Join Us Behind the Scenes:
This is not just a job; it's an invitation to be part of something extraordinary. If you're ready to be at the heart of storytelling magic and contribute to a festival that pushes boundaries, then grab your metaphorical popcorn and send your resume and a dazzling cover letter to carolina@stockfishfestival.is
Time: Jan- April – 50%
Application Deadline: 31st November